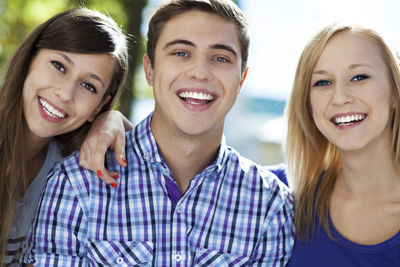 Acne treatment for teens
Acne is a skin disease that can reduce self-esteem in teens. If hormone fluctuations, unhealthy diet or stress boost sebum production and cause acne, do not leave it unaddressed.
Over the past 30 years, tremendous progress has been made in the treatment of skin diseases in teens and patients of a more adult age. Acne can be treated in different ways. The main thing to remember is that the effect will not be immediate. It may take several weeks or months before the skin starts looking better.
The right acne treatment for teens will eliminate the causes of the disease, which will prevent it from reappearing. Teens can be recommended:
To begin fighting acne with a proper and regular skin care.
Use cosmetic products and moisturizers with the inscription "Oil-Free" or "Non-Comedogenic".
Address to a dermatologist, if acne persists or progresses.
The dermatologist will suggest the optimal acne treatment for teens and will advise what drugs are better to use. Modern anti-acne medications will help to quickly cure the condition without risks of scars formation.
Drugs are prescribed depending on the type and severity of acne in teens, including such antibiotics and retinoids, as:
Clindamycin lotion 1%.
Tretinoin gel 0.05%.
Accutane capsules 10 mg, 20 mg or 40 mg.
Differin cream 0.1 %, gel 0.3% or lotion 0.1%.
Tell your dermatologist if you have skin problems, for example, herpes and if you use medications to treat them, for example, Valtrex (Valacyclovir tablets) or Zovirax (Acyclovir cream). This may affect the choice of a drug to treat acne in teens.
Gels, creams and lotions are commonly used to treat mild or moderate acne. They are applied to the affected skin areas once or twice aday. Topical agents may cause slight stinging or a feeling of warmth.
Such drugs like Accutane are used for treatment of severe recalcitrant nodular acne in teens. It is used orally 2 times a day. The dose depends on the body weight and the severity of the disease. Oral anti-acne drugs enter the bloodstream, and are more likely to cause side effects, than topical agents are.
During the first weeks of using the drugs to treat acne, exacerbation of inflammatory lesions often occurs. This is normal, and the treatment should not be stopped.
The best acne treatment for teens begins with compliance with the dosing regimen. The drug should be used every day at the same time. Teens are recommended to set a reminder in their phone and keep the drug where it can be seen.
Home remedies or other treatments should not be used along with anti-acne drugs, unless the dermatologist recommends you to do so. They can slow the treatment or make acne worse.
There are a lot of effective ways that will help teens get rid of acne. The main thing is to follow all the tips for skin care. With the right treatment, every case of light, moderate or severe acne can be cured.